Raising Wisconsin's Children Online Parenting Classes
Join free online parenting classes. Connect with other parents. Get practical, positive, research-based parenting ideas. Help children grow.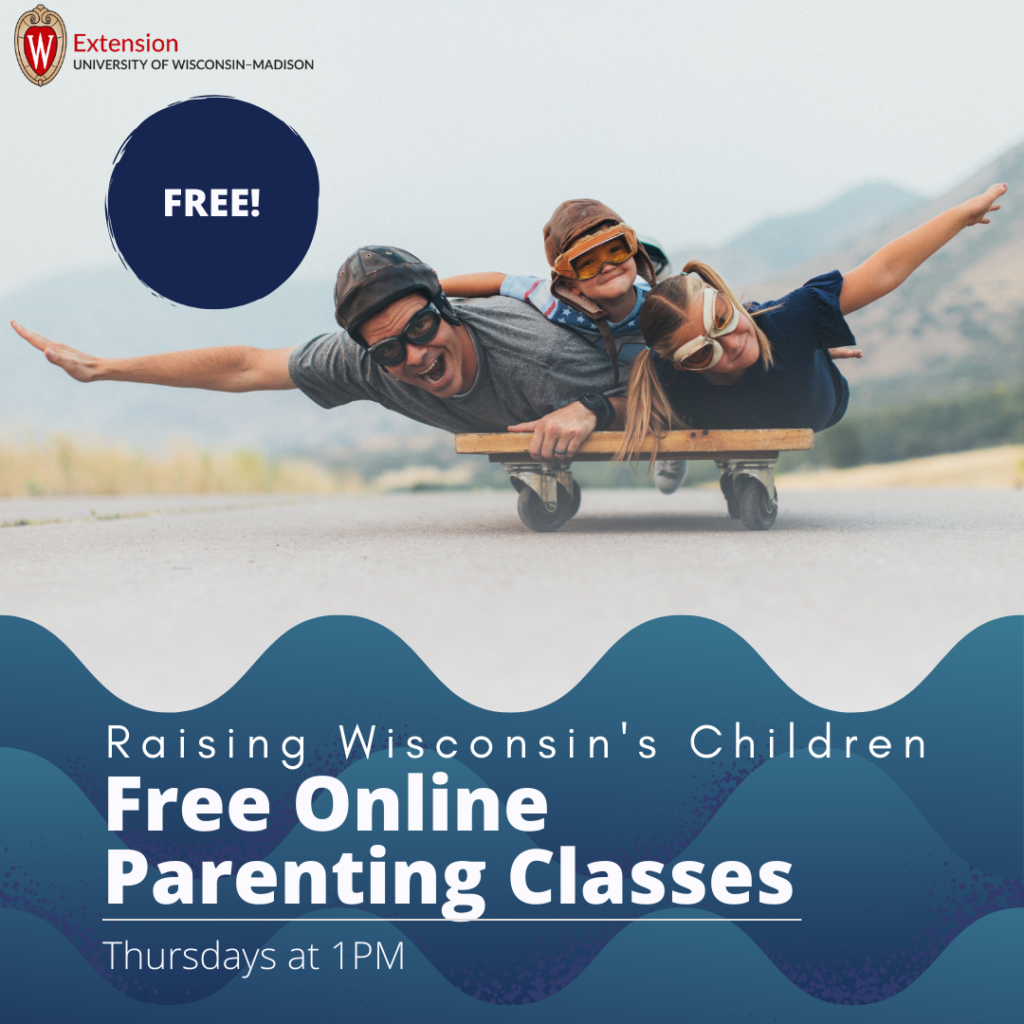 Click each class name to register below. When you register, you will receive an email with a link that gives you access to the class using Zoom. Check your junk mail if you don't receive this email.
Raising Wisconsin's Children online parenting classes are the 3rd Thursday at 1 PM unless otherwise noted. Classes are for any parent or caregiver.
December 21, 2023: Strengthen Family Bonds Through Traditions
Explore how traditions can help your family connect and stay together. Ideal for parents of any age child. Register for 1PM or Register for 6PM
February 15, 2024: Speaking Your Child's Love Language
Clear communication helps us connect. Learn how to speak your child's love language. All parents are welcome. Register for 1PM.
March 21, 2024: Playful Parenting
Play helps us learn and build relationships. Learn why play matters for kids. Ideal for parents of 0-8 year olds but all parents are welcome. Register for 1PM.
April 18, 2024: Teens, Screens, & Social Media
Decrease stress around screens with your teen. Learn how to use your family values to set a media plan that works for you and your teen. Ideal for parents of 13 – 18 year olds but all are welcome. Register for 1PM.
May 16, 2024: Learning Life Skills Through Household Chores
Chores are shown to benefit kids. Learn more about setting age-appropriate chores and helping kids stay motivated. All parents are welcome. Register for 1PM.