Family relationships matter!
Your source of well-researched, quality information about families and relationships.
Join Us for Free Online Parenting Classes Every Thursday
Join a free online parenting class every Thursday at 7 PM. Connect with other parents. Get practical, positive parenting ideas. Help children grow.
Resilient Co-Parenting classes are the first Thursday of every month. These classes are for parents and caregivers raising children together while living apart.
Raising Wisconsin's Children parenting classes are the remaining Thursdays in a month. The focus changes each month!
Every Thursday at 7 p.m. CST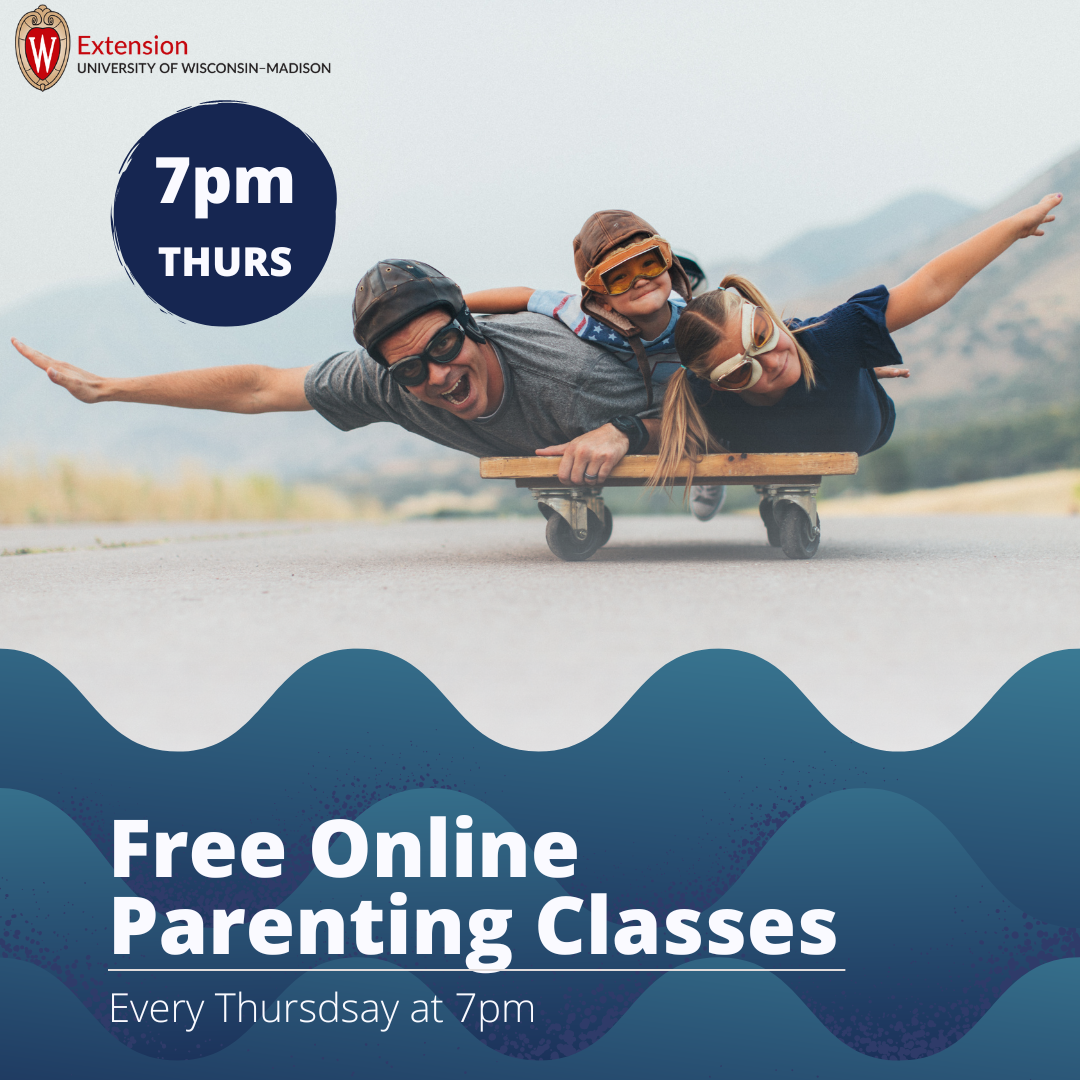 ---
---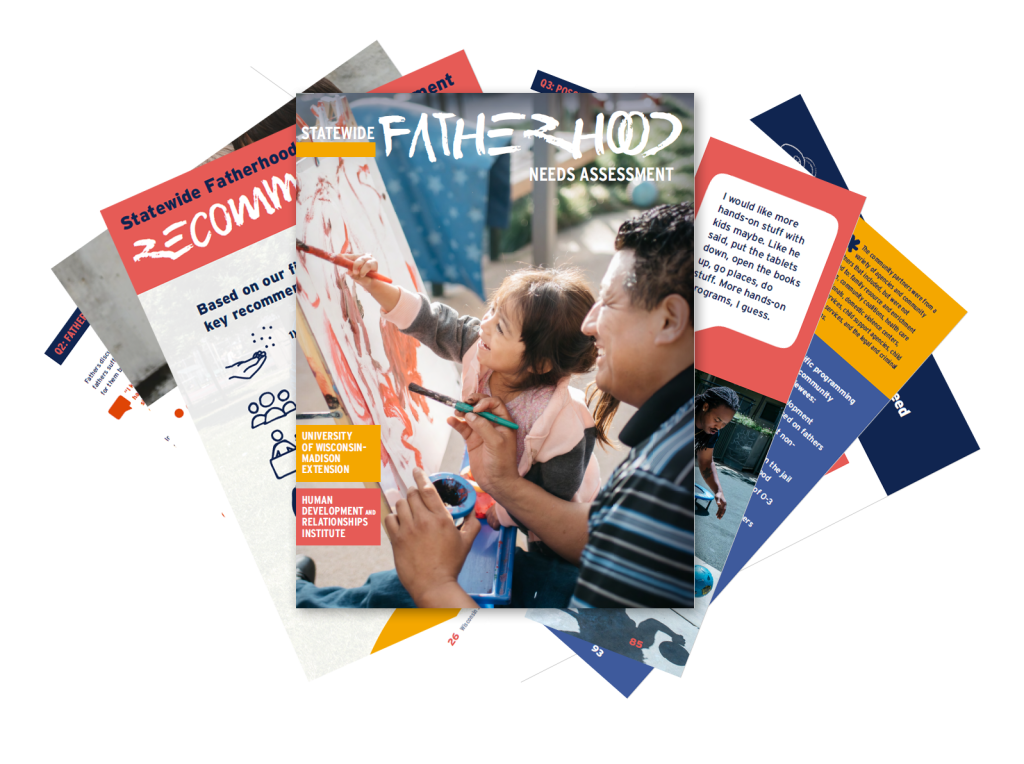 Fatherhood Needs Assesment
At the UW-Madison Extension, we are committed to meeting the needs of underserved parents and families. Yet, we realized that we were not serving fathers in our programming at the same rate that we had been serving mothers.
Given the importance of fathers for child development, we stepped back to assess what fathers in Wisconsin need and where the gaps are in current services. We found that fathers want to father and to be actively involved in nurturing relationships.
Fathers also face many challenges, including systemic barriers to fatherhood. More effectively meeting the needs of fathers will result in downstream benefits for the whole family.
---