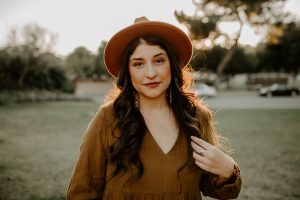 Raising Future Ancestors Through Decolonized Parenting and Reparenting Practices
Learning objectives:
In this presentation, Latinx Parenting founder and parent coach Leslie Priscilla will guide participants into what it means to divest from the paradigm of violence and colonial power-over dynamics for parents, families, and professionals. Included will be an exploration of the practice of Reparenting Ourselves, with a focus on developing a relationship to our Inner Child, our Inner Parent, and our own Future Ancestor Self. We will cover what it looks like to healing our parental wounds that often keep us from becoming the fullest and most evolved version of ourselves. As we aim to deconstruct a world that hurts the most vulnerable, we will begin with deconstructing the messaging that continues to prevent us from growth and fulfillment. This will be a truly transformative experience that will leave participants feeling connected, expanded, and hopeful for the vision we are collectively working towards personally and collectively.
About:
Leslie Priscilla is a first generation non-Black Chicana mother to three bicultural children. She is a
descendant of Indigenous Tarahumara Rarámuri and Spanish lineages who has resided on
occupied Tongva and Acjachemen land, also known as Orange County, CA, all of her life. Leslie
shares her medicine by offering coaching, workshops, support and advocacy for Latinx/Chicanx
families locally, nationally, and internationally both in-person and online via the Latinx Parenting
organization. She founded this bilingual organization and movement intentionally rooted in
children's rights, social and racial justice, the individual and collective practice of nonviolence and
reparenting, intergenerational and ancestral healing, cultural sustenance, and the active
decolonization of oppressive practices in our families.
Formerly an early childhood teacher and 1:1 behavioral coach, Leslie has worked with children and
families for over 13 years. She has a dual degree in Child Development & Family Studies as well as
Family Life Education from CSULB, and attended the Masters in Social Work program at Cal State
Fullerton before pausing to focus on her babies and the Latinx Parenting movement. She is trained
as a facilitator in various parent education curricula including Trauma-Informed Nonviolent
Parenting, Positive Discipline, Supporting Fatherhood Involvement (SFI), Community Parent
Education (C.O.P.E) and others. She has facilitated groups in both Spanish and English for
hundreds of parents in schools, transitional homes, teen shelters, drug rehabilitation centers, and
family resource centers throughout Orange County, CA.
Over the years, Leslie has long worked within mental health agencies in positions serving as
Interim Director of Parent Education for the Child Abuse Prevention Center in Orange County,
Youth & Professional Programs Manager for NAMI Orange County, and as a Consultant for the
Dads Matter Program of Children's Bureau.